Join Us
---
Have you got, or do you want, a Movie Accurate Star Wars costume and want to join the Rebel Legion
Are you interested in helping out the Rebel Legion at our Events?
To Join the Rebel Ireland Outpost you must register to our Forums by clicking the Icon Below: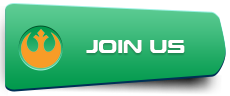 Once you have completed and submitted the registration form, the forum will automatically send you a verification email to check the email address supplied is valid. You must respond to this, otherwise your account will not be activated. We ask that you agree to our Club and Forums Rules and also to Introduce yourself in the Introductions Section
If you want more information before joining then please follow the below Links:
Rebel Legion Charter
Rebel Legion Costume Standards
These have been created by the Rebel Legion as a guide for all interested recruits, this will help you on deciding on a costume to connecting with the different detachments within the Rebel Legion.